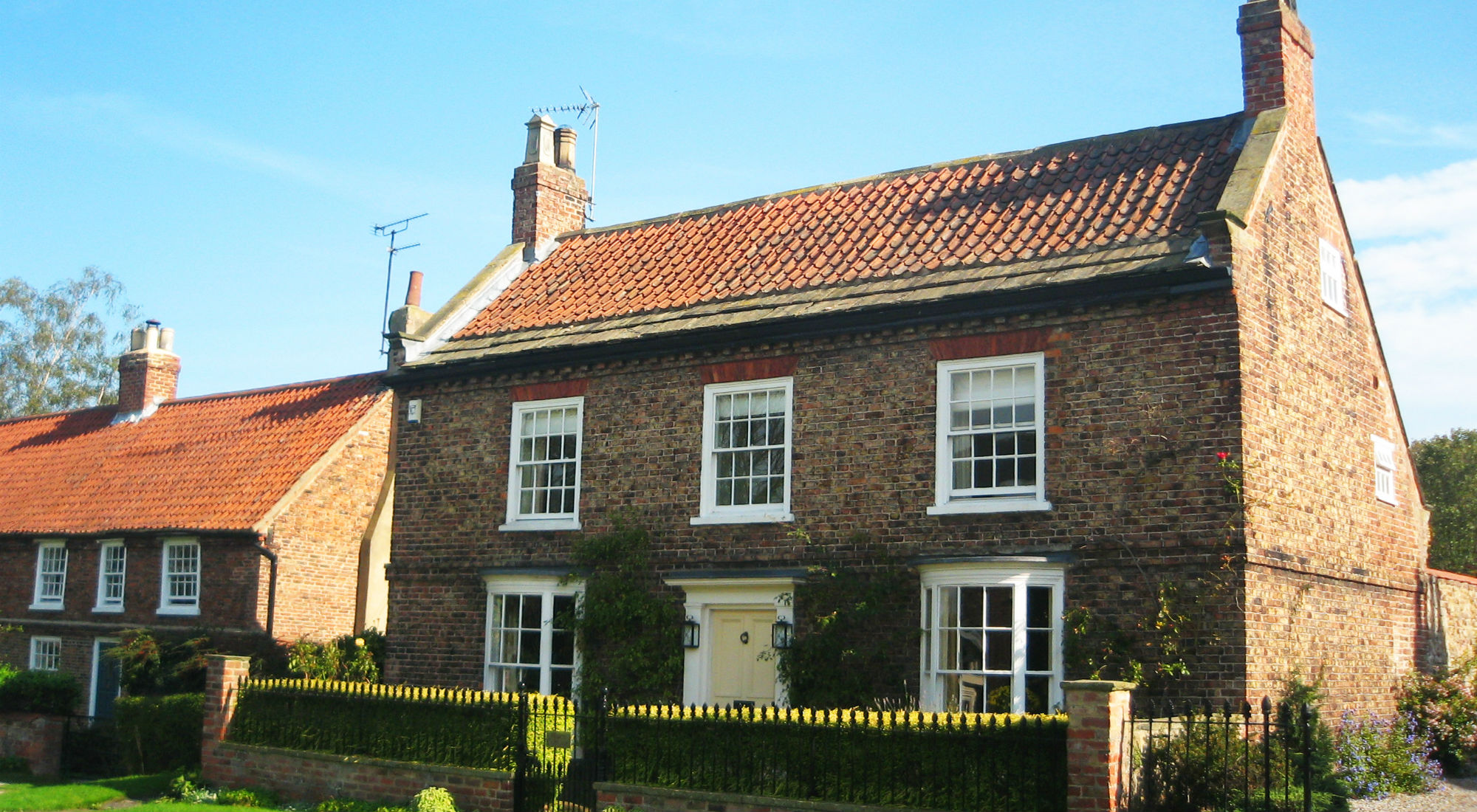 Country houses in North Yorkshire: Buying Agents Guide
Published Nov 1st 2019
3 mins read
North Yorkshire boasts some of the North East region's most stunning settings for homes, country houses in particular tend to benefit from picturesque surrounds as well as being attractive in themselves.
If you're considering buying a country house in North Yorkshire there are some key factors to consider, we take a look at what you can expect to find and the top points when looking for this type of property.
Types of country houses
The term country house is often used as an all-encompassing term for a variety of property types which will include country houses, residential and amenity estates, farms and equestrian properties. Knowing what type of country house you're looking for can help narrow down your search.
Country houses
According to the Cambridge Dictionary a country house is a 'large traditional house in the countryside'. These historical properties were built by a wealthy or noble family and often remain in that same family's ownership for many years.
Whilst traditionally these houses might have been part of a large estate it is now often the case that the land once run under that house has since been sold off and so buyers might find an opportunity to purchase an impressive period home with a manageable amount of land included usually in the form of gardens or leisure facilities.
Residential and amenity estates
A country estate will usually include houses, gardens and grounds surrounding the main house, outbuildings, farmland and any woodland or similar that surround the property; the main house is usually a grand country house.
These type of properties have evolved over the years with many that operate as a business as well as a home even including attractions such as petting farms and properties located on the estate are often let out on a long term or holiday, short stay basis. Sporting estates are increasingly popular in the North East region of England but are few and far between.
Estates rarely become available to buy, especially not on the open market due to the nature of this type of sale. It is often the case that the estate might employ locals who work the land, let pockets of land to local farmers or be in a sensitive situation due to being held by the same family for many years.
Farms for sale
Images of North Yorkshire are usually inclusive of livestock grazing on the moors; there are many working farms to be found in this part of the UK. As a historical agricultural region many of the farm houses are of period origin, stone built and characterful of the area.
The land included with a farm in North Yorkshire is typically varied and can range from woodlands that might lend themselves to shooting to arable lands suitable for growing root crops.
As with estates, farms rarely become available for sale and often change hands without reaching the open market, unrepresented buyers can often miss out on suitable opportunities.
Equestrian property
Country houses in North Yorkshire with enough land and suitable outbuildings to work for equestrian purposes are a popular entity. Depending on the amount of land required it can often be the case that certain property can be repurposed for equestrian use, it's important to get expert advice on this if this is a route you're considering in your search for equestrian property.
Buying a country house
Country houses come with a unique set of maintenance requirements and rules that may have to be abided by, especially those that include land and outbuildings.
Looking at country houses in North Yorkshire you'll likely notice that many are listed properties, many from the Victorian or Georgian eras. Whilst this makes the properties characterful it can often mean that there might be additional considerations to be made.
Listed properties can be restricted in terms of what you're able to do to the property and how it must be maintained, this can have additional cost implications on an ongoing basis so it's important to fully understand these before purchasing.
There are also many conservation areas across the county which might have implications on plans you have for a property. These can protect both the house and period outbuildings together with trees and boundaries.
When buying a country house your solicitor will highlight all these points in detail within their report but prior to that much information can be garnered from the selling agent. With the representation of a property finder you will typically have access to even more information as thorough due diligence is carried out before entering any negotiations when a property is seriously considered.
Property Finder in Yorkshire
As experienced and professional property finders our team in the North East have assisted clients in the search for and acquisition of many a country house. Acting on the behalf of discerning buyers who wish to make a well informed purchasing decision, representing only seriously interested and committed parties.
As highlighted several times in this article, country houses in North Yorkshire rarely become available for sale on the open market and unrepresented buyers often miss opportunities. Our local team have access to a long established network of contacts to ensure no opportunity is missed in the search for the perfect property. To learn more about how we can assist with your search please contact us for a no obligation discussion.