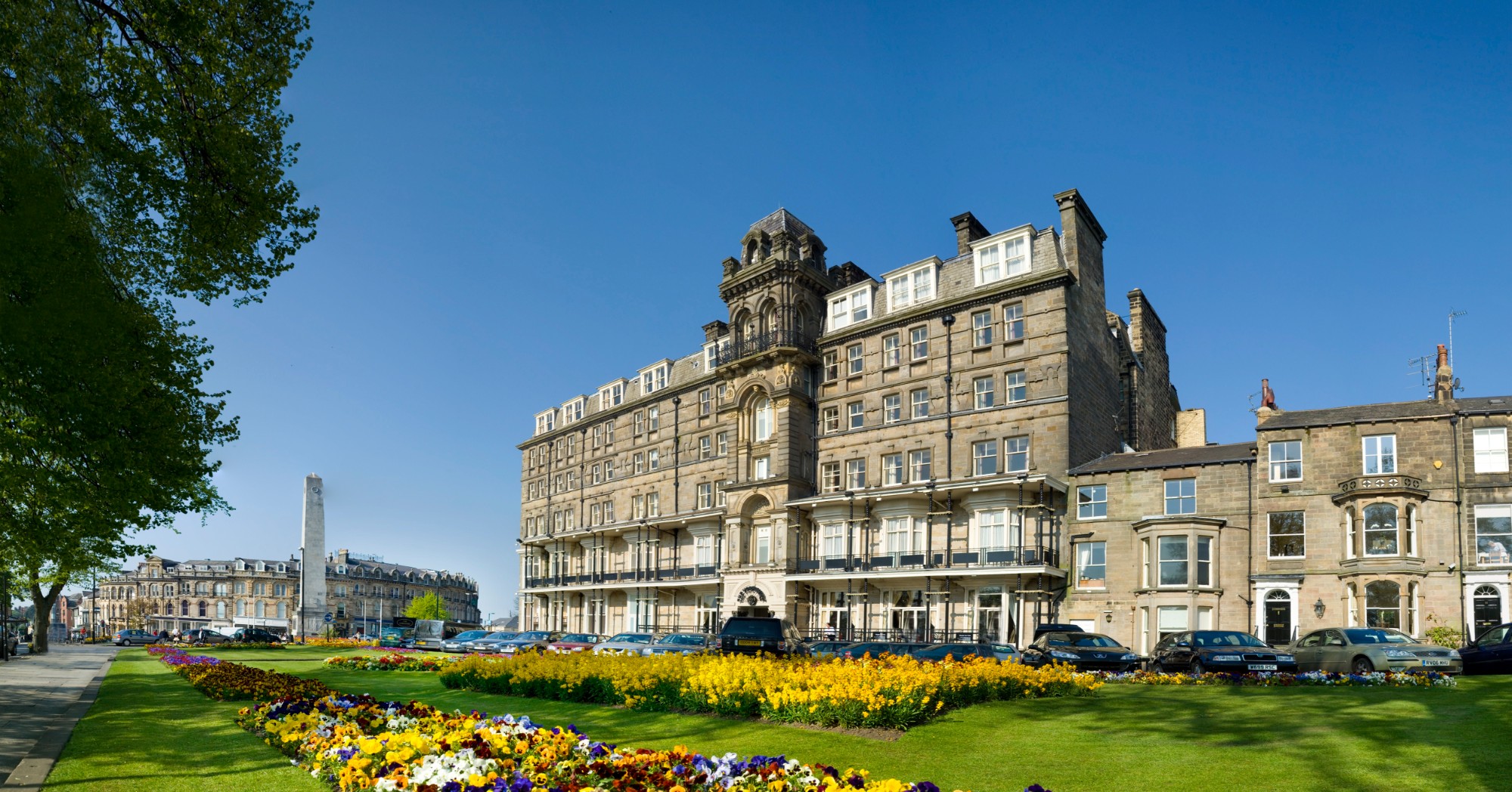 Harrogate – A property finder's guide
Published Jul 24th 2020
4 mins read
Harrogate is one of the finest places to live in Yorkshire and has been a popular choice for those moving to the North of England for some time.
Spa waters were discovered in the 16th century and the town became frequented by wealthy Victorians seeking the health benefits of the special waters – much of the architecture has been influenced by the popularity spike during this period of time.
Today, Harrogate is a cosmopolitan commuter base, perfectly located for those who need to reach the nearby cities of York and Leeds with ease.
Why move to Harrogate?
There are a number of reasons to move to Harrogate; from the easy commuting options to the excellent schools, green spaces and beautiful homes – properties in the most sought after parts of Harrogate are in high demand and buyers can often face fierce competition to secure a home.
Not only does Harrogate offer commuters an easy run to York and Leeds but it is also possible to reach London by train via either city. For air travel, Leeds-Bradford International Airport is just 10 miles away and by car, Harrogate is also very well connected with the A1 main road,  M1 and M62 motorways all a short distance from the town.
For families, there are a number of excellent schools in the area, both state and independent. Top independent schools include Harrogate Ladies College, Belmont Grosvenor, Highfield Prep, Brackenfiled and Ashville College.
Within a short drive, there are also several other high-performing private schools such as St Peters School, York, Sedburgh School, Queen Margarets, Escrick, Queen Ethelburga's and Cundall Manor. Highly rated state schools include Harrogate Grammar School, St Aiden's, St John Fisher and Western Primary and Killinghall Primary.
Living in Harrogate
Harrogate is filled with and surrounded by green spaces; The Stray, a 200-acre public parkland that surrounds the town centre that is protected by an Act of Parliament to ensure it will never be built upon.
Beautiful North Yorkshire countryside surrounds the town, a short drive northwest will take you to the Nidderdale Area of Outstanding Natural Beauty and a little further along to the Yorkshire Dales National Park. To the northeast of Harrogate are the Howardian Hills Area of Outstanding Natural Beauty and the North York Moors National Park.
A refined spa town, Harrogate is renowned for the quality of life on offer.
The town centre offers all the high street shops along with many independent stores and the famous department store, Hoopers. Known for its café culture there are a great many places throughout the town to stop and enjoy a coffee or tea.
Where to live in Harrogate
Of the many desirable places to live in Harrogate, perhaps the most sought after properties are those located within The Duchy Estate which is protected by its Conservation Area status. The treelined roads are dotted with beautiful detached Victorian houses and properties that have been converted into characterful flat conversions. Many of the properties in The Duchy have beautiful period features inside and out.
The Duchy Estate is ideally located just a short walk from the town centre and train station, and the green spaces found at Valley Gardens and RHS Harlow Carr Gardens are also just a short walk away.
Property in Harrogate
There is an abundance of period property available in Harrogate; from Regency villas to Victorian and Edwardian homes, many featuring exquisite stone facades, wrought iron railings and pretty balconies.
If period is your preferred style of home, then there are certain areas to consider when looking for a property in Harrogate. As mentioned above, The Duchy Estate offers beautiful character filled period homes but there are other locations to consider too.
Beech Grove overlooks The Stray and offers large Victorian villas and townhouses, The Oval similarly has Victorian Villas, Park Avenue, Regent Parade and York Place are other sought after addresses. Cold Bath Road is often dubbed the Notting Hill of Harrogate with stunning Victorian townhouses and many shops, salons and eateries which are for the most part all independently run.
Property for sale on Fullwith Mill Lane, often classed as Yorkshires most expensive road, consists of large detached homes built at varying times and in differing styles, most have generous gardens and offer privacy. The Saints area, located between the town centre and Oatlands, has a good supply of traditional family homes.
Villages near Harrogate
There are a great many villages near Harrogate to consider if you'd prefer to live just outside the town in a more rural setting yet benefit from the amenities and transport connections that the town offers.
The sought after village of Hampsthwaite is located just 5 miles northwest of Harrogate, on the edge of the Nidderdale Area of Outstanding Natural Beauty. The village has a good range of facilities including a primary school, doctor's surgery, village shop, pub, church and village hall.
Huby and Weeton are neighbouring villages located between Leeds and Harrogate. Weeton has its own train station making it ideal for commuters, the local road network nearby is useful for those travelling by car.
Huby is another popular village near Harrogate and benefits from being so close to Weeton and its train station that offers mainline services, which takes you into Leeds in just 25 minutes.
Properties in both Huby and Weeton range from newly built large detached homes to traditional semis.
Relocating to Harrogate
Harrogate is easily one of the best places to live in Britain if you're considering a move the North of England, particularly the North East and are considering places to set down roots this town has a lot to offer.
The perfect balance of urban and rural living, fine properties, top schools, culture, history and excellent transport connections. Harrogate also offers superfast broadband which is increasingly important as greater numbers are now working from home.
Relocating to a new area can be a daunting process, our team of Harrogate property finders can ensure you find the perfect home for your requirements and lifestyle.
Harrogate property finders
If you're looking for a property in Harrogate our expert team would be delighted to help. Having built an extensive network of useful local contacts and gaining a wealth of experience during many years as Harrogate property finders, Garrington is well-placed to assist with your search for a home.
To discuss your property requirements and our services in greater detail please do not hesitate to contact us, without obligation.