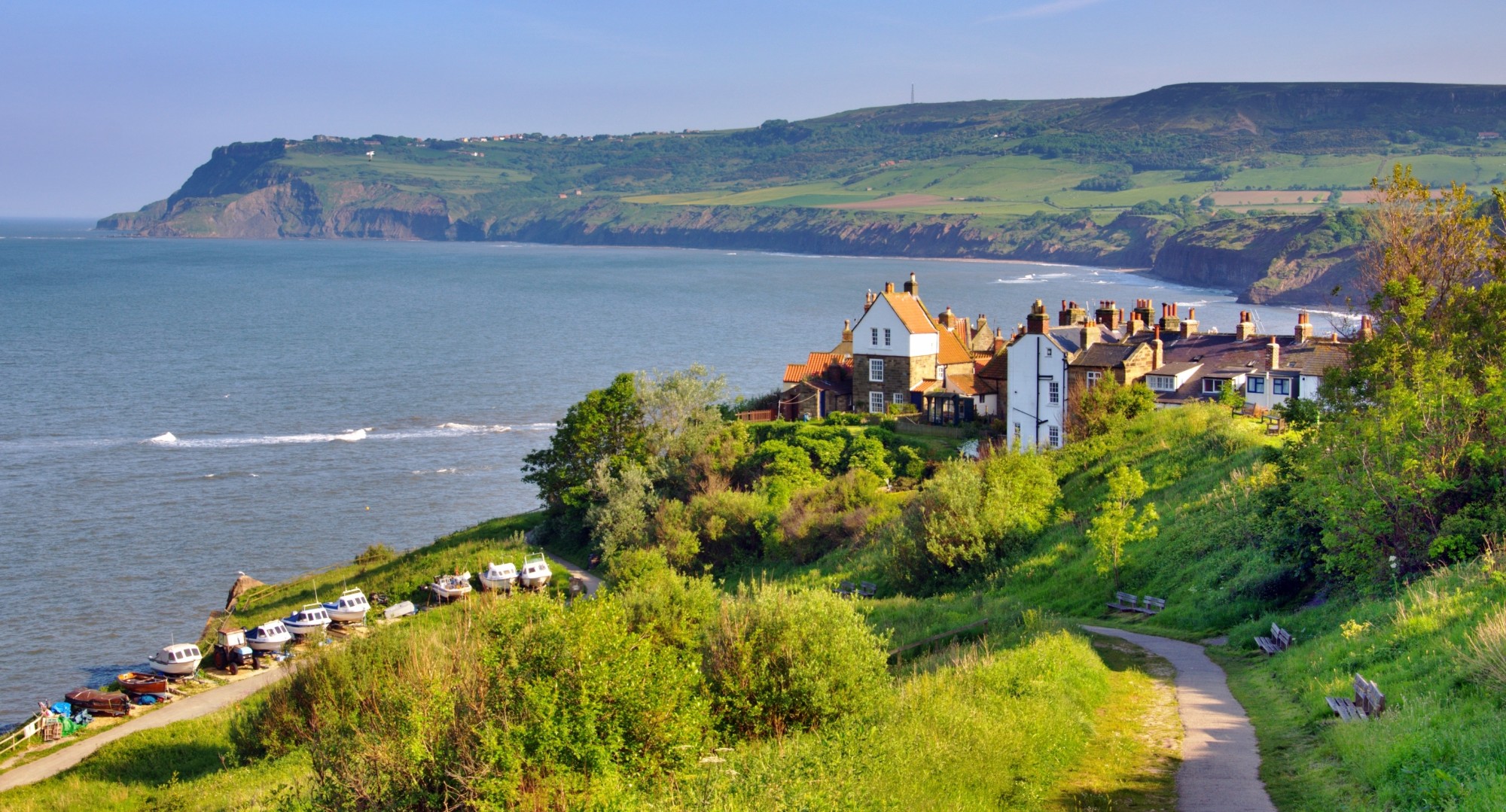 Yorkshire Coast – Places to live by the sea
Published Sep 15th 2020
4 mins read
Beautiful white sandy beaches, rocky coves, pretty harbours and cliffside homes; the Yorkshire Coast is a wonderful place. When looking for places to live by the sea there are several seaside towns and charming fishing villages to consider.
Here we highlight some of the very best towns and villages along the Yorkshire Coast, why they're such great places to live and the types of property for sale.
Filey
Filey boasts stunning period properties, many open green spaces and 5 miles of unspoilt sandy beach. Once a small fishing village before transforming into a resort in the 19th century, now Filey is a small, genteel and traditional seaside town located just 6 miles from Scarborough.
Being slightly off the beaten track means Filey doesn't usually get too overcrowded, even in the height of summer making it all the more appealing as a place to live by the sea. Filey's sandy beach runs the full length of the bay to Filey Brigg to the north, a long Jurassic rock that trails out into the North Sea. The area is particularly famed for its coastal walks.
As a place to live the town has a good range of amenities and Scarborough isn't too far away for a wider selection, the nearby town is also the location of popular independent school Scarborough College. York is around an hours' drive away.
Whitby
Whitby is a charming coastal town known for its Blue Flag beaches, Yorkshire's finest fish and chips and for its Abbey which inspired Bram Stoker's Dracula. Whitby is steeped in history with beautiful buildings and homes. There are a good selection of amenities in the town centre and several good schools including West Cliff, East Whitby and Caedmon College.
The old town is filled with narrow, cobbled medieval lanes lined with stone cottages, some of which date back to the 16th century. There are also 18th and 19th century properties, including Arts and Crafts style homes, and large townhouses and terraces on the clifftop that boast far reaching views.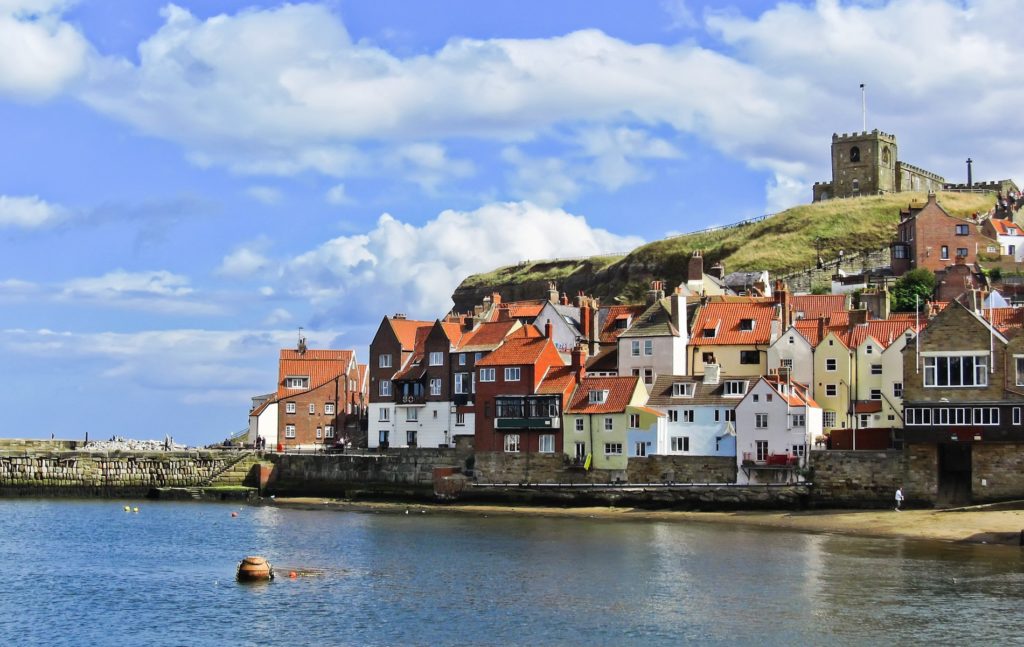 Staithes
The coastal village of Staithes was once a large fishing port; at the turn of the 20th century there were recorded to be 80 full-time fishing boats operating from Staithes, these days there are a few part-time fishermen and many boats are kept in Staithes sheltered harbour.
Staithes has a strong community with events run through the year. There are good schools within the area including Staithes and Seton Community primary.
Historic fishermen's cottages line the winding narrow streets that run down to the pretty harbour and beach, there are also many properties that are sea facing.
Sandsend
Just a few miles north of Whitby, the quaint fishing village of Sandsend is a highly desirable place to live.
As a place to live Sandsend has a great selection of amenities including several popular restaurants, public houses and a general store. There are regular bus services to both Runswick Bay and Whitby.
From the fossil-rich rock pools and golden beach to the woodland walks at Mulgrave Woods and immediate access to the North York Moors National Park – Sandsend is an idyllic place to live by the sea.
Runswick Bay
The Runswick Bay village is one of the Yorkshire Coast's hidden gems, an exceptionally pretty location on the Heritage Coast. An old fishing village, the historic homes are built on narrow passages and many enjoy views across the bay and sandy beach.
As a place to live by the sea Runswick Bay is incredibly picturesque and one of the more peaceful locations along this stretch of coastline. Properties in this area are few and far between and rarely become available to buy.
Robin Hoods Bay
Robin Hoods Bay is another extremely attractive coastal village on the Heritage Coast of the North York Moors.
This unspoilt and charming village has similar features to others we've included here; a typical fishing village the narrow walkways are lined with attractive period cottages. The narrow roads descend down the steep hillside and onto the wide sandy bay which is surrounded by the beautiful North York Moors.
Not only is Robin Hoods Bay an exceptionally attractive place to live by the sea on the Yorkshire Coast, it also has a good range of amenities well suited for day-to-day needs with both Whitby and Scarborough not too far away for a larger selection of shops and facilities.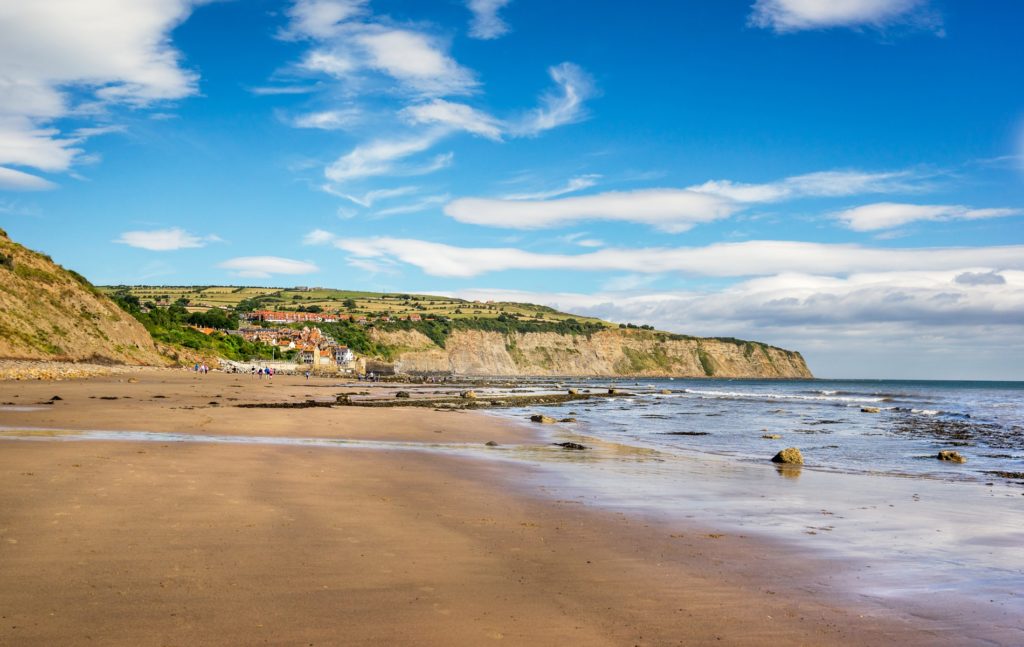 Scarborough
The seaside town of Scarborough is one of the most popular resort destinations along the Yorkshire Coast, it's also a great place to live by the sea. Scarborough has an excellent range of amenities including various shops and restaurants, there is also an art gallery, an open-air theatre and beautiful sandy beaches.
Scarborough is well suited to families looking for a home by the sea as there are several good schools locally including well-regarded Scarborough College and the town runs various events and festivals through the year.
The area is ideal for those who need to commute to York with direct train services from Scarborough to York Station that take around 50 minutes and nearby the A64 main road offers access to York, Leeds, Hull and links to the A1(M) motorway.
Yorkshire property finders
As Yorkshire property finders we are often asked by our clients to find homes on the Yorkshire Coast. There are plenty of beautiful places to live by the sea along this stretch of coastline and choosing which area to focus on finding a property can be difficult.
We're also often approached by clients who are set on which seaside town or village they'd like to live in but are frustrated with the local market and the speed at which the most desirable homes are sold.
Many of the best coastal properties are sold discreetly meaning they are not advertised for sale and unrepresented buyers seldom learn of their existence. Having built a large network of local contacts over the many years finding homes for clients a property finder can offer access to exclusive opportunities.
To learn more about our services and to discuss your requirements for a place to live by the sea please do not hesitate to contact us, without obligation.