Best place to live in Yorkshire
Published Jul 24th 2020
4 mins read
Whether you already live in the North East and you're simply looking to move to somewhere new in Yorkshire or you're relocating from another part of the country, it can be difficult to decide exactly where to put down roots.
The best place to live in Yorkshire will be determined by the driving factors behind a move: From those who need to reach their place of work easily or make regular trips to London, to those who are planning on working from home and fast internet speed and a reliable connection are the key. It could be that life on the coast is what you're after or a cosy home in a village is the ideal. You could be seeking a location that offers good amenities with ready access to the countryside; there are many drivers behind home moves and here we highlight some of the best spots in Yorkshire and the reasons why they might be the ideal place to look for a home.
Yorkshire cities – ideal for commuting
As UK cities go, York is comfortably one of the most attractive in the country; beautiful historic buildings line the cobbled streets and ancient walls mark its ancient boundaries.
Whilst the properties are very appealing to look at, there are several other reasons why it is such a wonderful place to live. York is large enough to enjoy a cosmopolitan feel but small enough to not feel overwhelming as some cities can; York is a friendly place and despite its rich history it is still a fresh and exciting place to live.
One of the great benefits to living in York is the excellent connection to London; by rail from York Station you can reach London's Kings Cross in just over 2 hours – not a dissimilar travel time to the Manchester to London route. York is ideal for commuting to London on an irregular basis. From York Station you can also reach Manchester by train in around 1 hour and 20 minutes, Leeds is just 25 minutes away and to Edinburgh is 2 and a half hours.
Fastest broadband in Yorkshire
Whilst the internet connection is great in Yorkshire's cities, many move to this part of the country for the beautiful countryside and finding a home that offers the very best balance of rural and urban is the goal.
Working from home is set to become the new norm for most of the UK workforce – internet connection has never been more important. With the need to commute daily less important many buyers are seeking locations where they can easily work from home, have space for a dedicated home office and the ability to commute to the office irregularly – Harrogate could be the best place to live in Yorkshire.
Much of Yorkshire has superfast internet, FTTP (Fibre to the Premises, also known as Fibre to the Home) is currently available to some homes in North Yorkshire and is continuing to be rolled out across the area; at the beginning of the year, Cityfibre announced they would be bringing the 1Gbps Fibre to the Home broadband ISP network to 50,000 premises across the Harrogate area.
Harrogate is a truly wonderful Yorkshire spa town offering an idyllic combination of excellent amenities, top schools, beautiful homes and ready access to the countryside, with the town centre surrounded by 200 acres of open grassland known as The Stray. Harrogate is also well connected; Leeds is just a short distance away and can be easily reached by train or car for rail connections to London, Edinburgh and Manchester.
Yorkshire Coast – Places to live by the sea
The Yorkshire Coast is a beautiful stretch of coastline on the east coast of England that runs from the Tees estuary to the Humber estuary. There are many places to explore from sheltered bays and beautiful beaches to the historic, charming red-roof cottages and popular places to eat and drink.
One of the most desirable places to live on the Yorkshire Coast is Runswick Bay, often shortened to Runswick, it is a village located on the western edge of the bay, 5 miles north of the well-known seaside town of Whitby. Runswick Bay is particularly popular with boat lovers as it is home to one of the country's oldest sailing clubs which was founded in 1953 and for ramblers there is the 109-mile National Trail, Cleveland Way.
Being such a small village, properties rarely become available in Runswick or the neighbouring villages of Ellerby and Hinderwell and when they do become available to buy there is often fierce competition to secure them. Other highly desirable locations on the Yorkshire Coast include Sandsend which is closer to Whitby and Robin Hoods Bay which is to the south of Whitby.
Best village in Yorkshire
Narrowing it down to just one village to name as the 'best' village in Yorkshire is a near-impossible task, but if challenged to name one of our favourite of Yorkshire's villages it would have to be Boston Spa, closely followed by several others. Located on the banks of the River Wharfe, less than half an hour from Leeds, Boston Spa is a family-friendly village filled with pretty honey-hued homes.
For a number of reasons, Boston Spa stands out as one of the best places to live in Yorkshire. Not only is it very attractive, but the village also has a wide range of amenities including shops and a popular school that caters to all age groups.
Other villages that we'd strongly advice are considered when looking for a home in a village in Yorkshire include Hutton-le-Hole and Kettlewell.
Yorkshire market town
Yorkshire has several vibrant and picturesque market towns such as Helmsley which is full of Yorkshire history and has a busy market square filled with independent shops and Knaresborough which is another historic market town in North Yorkshire known for its well-preserved medieval streets and stunning setting, perched on the cliffs above the River Nidd.
One of our favourite Yorkshire market towns is Skipton, located along the A59 main road making it easily accessible by car and especially attractive to those who need to commute to nearby Leeds as the train from Skipton to Leeds takes just 20 minutes.
Skipton is fondly known as the 'Gateway to the Dales' due to its position on the very edge of the Yorkshire Dales national park meaning residents have enviable access to the dales. Skipton has an excellent array of amenities and markets are held on various days all through the week.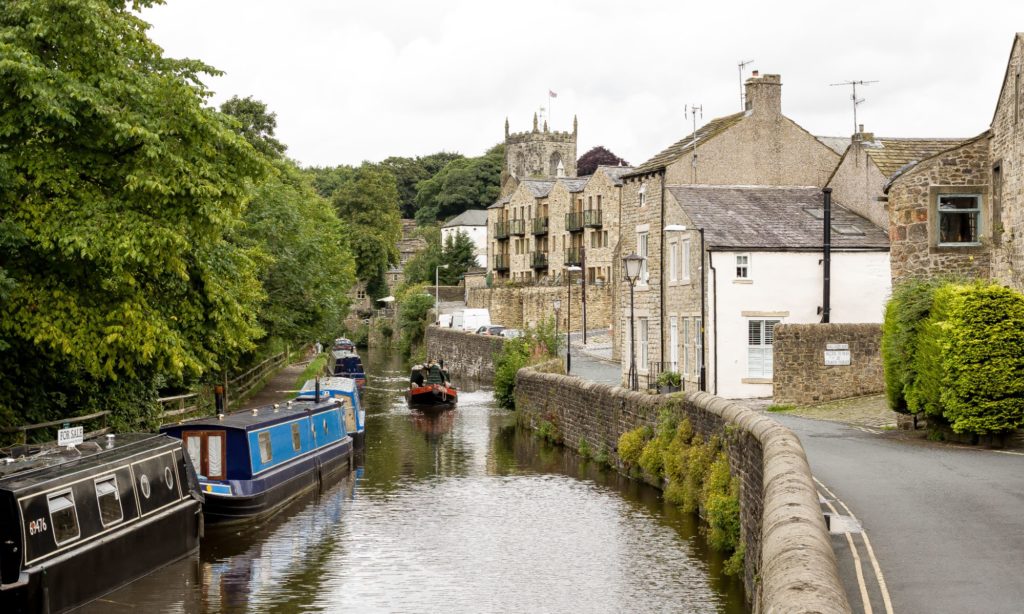 Yorkshire property finders
As experienced property finders, our local team are well placed to assist with searches across Yorkshire and North East England. Whatever the driving factor behind your home moving plans we would be delighted help find the ideal home in the perfect location to suit your requirements and lifestyle.
To talk to us regarding your plans to move and to learn more about our services please do contact us, without obligation.